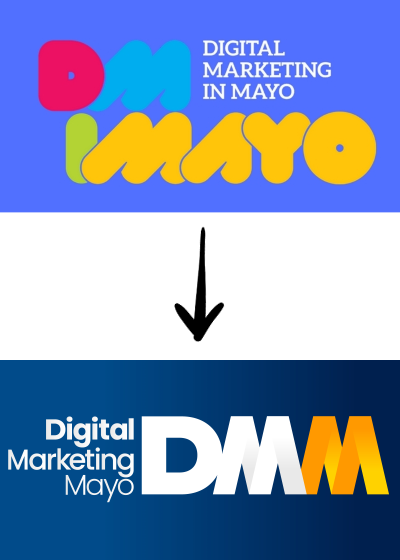 For our 2019 relaunch of Digital Marketing Mayo, we are making some changes to the branding and organisation. Our mission is still the same – we are a not-for-profit, consisting of a group of volunteers aiming to bring top class digital marketing events to Mayo.
We have renamed the organisation from the original Digital Marketing in Mayo to simply Digital Marketing Mayo.
We have updated to a new logo and brand identity system with a defined brand so that we can be more consistent in our social media posts. Thanks to Alastair and Dimitar of WebsiteDoctor for the new brand identity design.
And we've updated to new domain name: DigitalMarketingMayo.com with an updated website design for 2019.
If you'd like to attend events, check out the new Events page which lists all of the events we're running this year.
We have multi-level sponsorship and partner packages available starting from just €10/month if you'd like to help out as a sponsor and reach our audience of thousands of small business owners and marketing staff across Mayo and neighbouring counties.