On Tuesday, May 28th, Digital Marketing Mayo held their most recent event, 'The Power of Influencer Marketing', in Knockranny House Hotel. A panel of seven popular Irish influencers joined us to discuss all aspects of this rapidly growing industry.
To offer a broad view for attendees, DMM invited a diverse range of influencers to share their knowledge and experience within the industry through an interesting and informative panel discussion. Popular blogger & social media personality, Kieran O'Malley aka The Galway Player, led the panel as the MC for the event and he didn't waste any time in getting the panelists to share their insights while also sharing some of his own.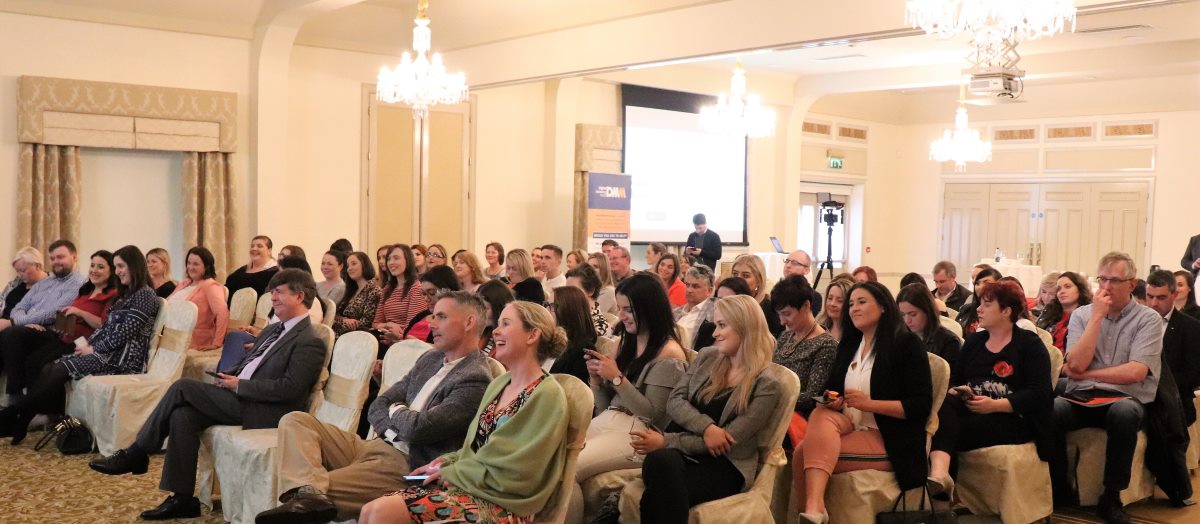 Fashion, beauty and lifestyle blogger, Ruth McCourt, spoke about her experiences of dealing with different audiences, from her own personal brand to working with clients. To reach your target audience organically and become a more recognisable brand she encouraged people to spread their wings.
She stressed the value of 'Insights' on Facebook and Instagram where you can discover more about your users and the locations of where they are based. It is worth noting that a call to action on Facebook can be great for any business to direct people straight to your site, but on Instagram you need to have over 10,000 followers to have a swipe up option with a link, indicating the ongoing value of a Facebook platform.
You need to make the most of influencers:
"It's all well and good getting influencers but you need to give them good content to be able to push it out that will benefit your business."
While they were discussing if influencer marketing is right for all businesses, Kieran noted:
"I don't think there's any business that couldn't use influencer marketing."
"I got over the fear of not being perfect"
Charlene Flanagan, popular makeup artist and business owner, talked about how she grew her following to 70,000, and recognised that part of her growing following is because "I got over the fear of not being perfect", and that it's more important to get yourself out there than always worrying about using the right technology. While she grew her following in the beginning, when beauty blogging wasn't an oversaturated market, through her use of social media she became an information source. "When I think I'm losing the run of myself, posting pictures of my breakfast, I go back to my core – which is education."
From that, people got to know her and trust her and therefore trusted the products she was selling when she launched Ella & Jo. She cautioned people not to put all their eggs into one basket as even since she started growing her following, every year there has been something new and you shouldn't solely rely on one social media platform. She spoke of how Instagram has been a great platform for her to give a view into the personal brand, while Facebook advertising continues to lead the way in advertising for business. "You can't just go onto social media and hope for the best. You need to speak directly to your target market."
"Set your goals first before you contact an influencer"
Sinéad Carroll, CEO of Mini Media and the force behind the Irish Blogger Agency, Ireland's dedicated agency for Digital Influencer Marketing, stressed the importance of social reporting. "Set your goals first before you contact an influencer" but to do this you first need a digital strategy to start, and an advertising budget for influencer marketing. When asked about how local businesses find influencers and how to pick one that will resonate with their target market, she said that the first thing needed for a business to collaborate with an influencer is that they need to make sure they are set up on social first. Sinead also recommended that you don't team up with an influencer unless there is a return on investment.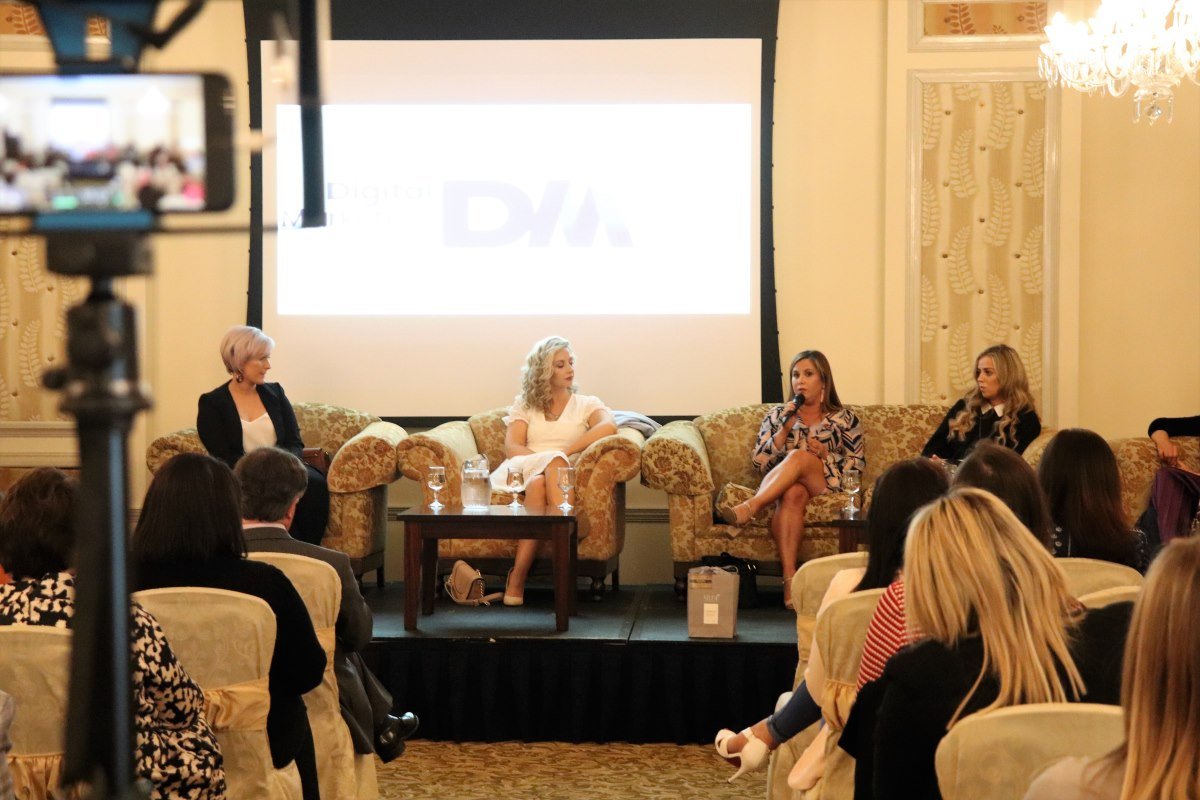 Engagement Rate of at least 2%
When picking an influencer to work with your brand it is more important to ensure they have a good engagement rate, at least 2%, as that is more important that they amount of followers they have. Brand awareness is so important today so she recommend apps like Clips or iMovies for quick videos uploads when on the go. When discussing Instagram's plan to get remove likes, it was agreed on the panel that this might be a good thing for micro influencers because it will actually show them the genuine following they have for their content alone, not popularity.
Know Your Market
Social Media Influencer in a specialised area of Occupational Therapy, Aoife Costello described how she built a massive following on social in only 7 months. The first thing she emphasised is that you need to know your market. For any social media page, no matter what product or brand, you need to make people aware of why they should follow you, and to do this you need to make yourself different, while also being transparent. She focussed on the importance of showing the face behind the brand through the use of video. "If you don't believe in your brand or service no one else will."
She said consistency, and pre-planning when she is busy has been a key factor in gaining followers as well as participating in takeovers and running competitions such as "tag a friend" which leads to more exposure and increased growth. She did however emphasise that "Valuable followers are more important instead of just numbers." She also recommend giving something back and testimonials are a way of building your brand as people believe other people.
"People like to see the real you"
Fashion, beauty and lifestyle blogger, Tanya McHale Roe is a firm believer in showing people the behind the scenes as "people like to see the real you". Her very popular Instagram account has grown through honest reviews of style and the newest products in addition to insights of the daily life of motherhood. Depending on who you are trying to reach she recommends people focus on Instagram if they are targeting millennials, and Facebook for the previous generation. She stressed the point that the amount of followers an influencer has isn't necessarily the most important thing, genuine engagement is.
So if you are thinking of posting the same content to Instagram as you would to Facebook, you should really look at who your followers are and consider what it is that they want to see. Kieran added that when he is working on multiple accounts for different audiences it's important that he speaks in the tone of the followers for that particular account as what works for one might not perform nearly as well on another.
Award winning milliner, Jennifer Wrynne, specialises in creating bespoke handmade hats and headpieces but while living in Leitrim she didn't have much foot fall for her business. Without much press coverage she discovered early on that getting a well known influencer involved by wearing her head pieces at a wedding was getting her noticed. She then began focusing on ladies day at the races and has since enjoyed a lot of press coverage, with some features in British Vogue, IMAGE Magazine, The Irish Independent, TV3's Xpose and Ireland AM.
Even though she may not have had a lot of foot fall at the beginning she said that "where you live doesn't affect your online audience", and it was this knowledge that allowed her to grow her business. A decade ago, the influencer marketing arena was limited to celebrities & some dedicated bloggers. Now, this area has rapidly grown with the rise of micro-influencers. "Audio and visual is definitely the way forward" according to Jennifer who also used images of her headpieces in a personal way to develop her growing.
"Facebook performs better for clickable links where as Instagram is more efficient for reach"
Instead of just taking a photo of a headpiece on a mannequin, wearing it as part of an outfit always performs better as you are showing people how to wear the piece and it is more pleasing to the eye. When directing people to her website she finds Facebook performs better for clickable links where as Instagram is more efficient for reach as it's a more visual app.
Overall, even with the panel all coming from different backgrounds, the general consensus was that to work with an influencer, you need to work with someone who is a right fit for your brand, using platforms where your target audience are present and being personal is vital. This broad area of influencer marketing is something that isn't going away any time soon and businesses need to develop a strategy for this so as not to get left behind.
Support from Mayo Businesses
When DMM announced their plans to run this event, a number of local businesses from all around Mayo came on board to sponsor it. Knockranny House Hotel,
Portwest, Golden's Pharmacy, LS Hair, Spa Sula and the Westport Plaza, Westport House, Capeilli, Glen Keen Farm, Hair by Kevin, Foxford Woolen Mills, Connacht Whiskey, Nigel O'Reilly Goldsmith and Hair by Danielle based in in Knockranny House Hotel all helped to bring this event to Mayo.
Digital Marketing Mayo is a voluntary organisation that provides networking and training events for business professionals, connecting them with experts, and showcasing Mayo as a hub for digital marketing talent. As a voluntary organization, we rely on the support of sponsors in order to be able to run these events, and wouldn't be able to do so without the support of their annual sponsors: GMIT & GMIT iHubs for their continued partnership, the Local Enterprise Office, WebsiteDoctor and Bold Craft Marketing.
If you are interested in becoming a sponsor you can see the available packages on www.digitalmarketingmayo.com, get in touch with us via social media channels or contact co-founder and current chair Aine Mc Manamon (083 361 7209).
Digital Marketing Mayo is actively looking for more volunteers to continue the growth of the organisation: if you would like to get involved please reach out to us.